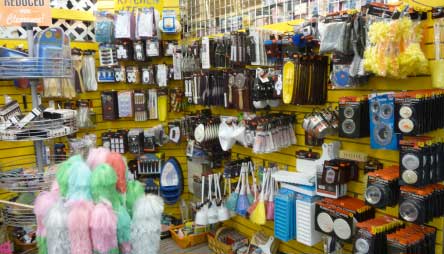 The Fantastic Indoor Swap Meet is located at Decatur and Sahara in the northwest Las Vegas Valley. It's open Friday-Sunday each week.
With dozens of individual shops, the swapmeet has something for everyone. There are many stores that offer jewelry and watches, many that offer clothes (mainly womens) and a number that are jumping on the red hot trend of e-cigarettes.
This place also offered rugs, sports items, real estate, cigars, toys/collectibles, costumes, food vendors and much more. It is definitely a must see.
I was there at 2PM on a Saturday, which would seem to be one of the busier times. However, there was ample parking, a scant $1 admission (which can be refunded by a qualifying purchase) and no congestion in the hallways.
It was a pleasant experience.