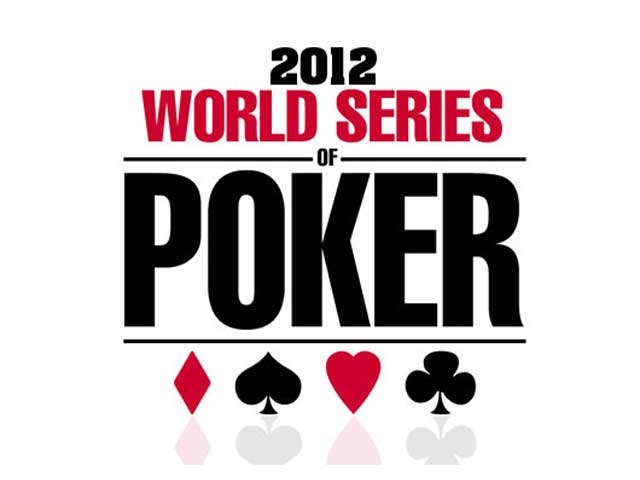 Anyone who knows me well knows my obsession with errr passion for cards. I've been playing card games since I was a kid. I used to love playing UNO. When I could talk my grandmother into playing me in gin, she used to beat me like a drum. Even when I played Monopoly I would try to remember how many Chance and Community Chest cards had been taken since the last Go To Jail card or Advance To Boardwalk card came up.
As I got older we played guts (three-card poker), seven-card no peek (a crude version of Stud) and a poker game that is native to Iowa called Pepper. We also played every crazy version of poker you could find — baseball, iron cross, etc.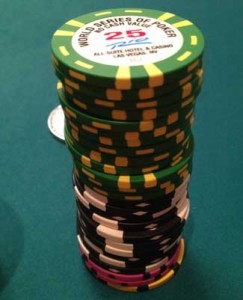 When the poker boom hit in 2003, I was hooked. I entered for my first World Series of Poker in 2005, playing in the $10,000 Main Event for just the cost of a $200 satellite at Harrah's North Kansas City.
Although I didn't make the money in that first event, playing in the World Series of Poker became an obsession. In 2006 and 2007, I bought into $1,000 WSOP events but didn't cash.
In 2008, I was on a good run when I came to Vegas. I played in a $1,000 and a $1,500 WSOP event with no success.
The next year I went back to the $1,000 WSOP tournament and flamed out quickly.
Although I moved from Kansas City to Las Vegas in 2010 — in part to chase my dream — I wasn't able to play in the 2010 WSOP at all. I had taken a job as a poker dealer at a local casino two months before the WSOP started and didn't have any vacation time built up to play.
Last year, I reentered the WSOP scene, trying my hand at the $500 Casino Employees Event. Out of a field of more than 800 I lasted until 220th, but still short of the money.
But the dream really started to take shape over the last 12 months. Through fate I met and became close friends with people like Ben Devlin, Dave Miller and Aaron Wrightsman, guys who are as serious about their poker as I am.
I had the great fortune to have one of the best poker players in the world walk into the poker room I manage. Bryan is not only a friend but unbelievably smart about poker. Listening to him on his PokerVT videos and talking with him in person has sharpened my game immensely.
In my seventh year at the World Series of Poker and my eighth event overall I finally achieved my dream.
Sunday night/Monday morning around 1:30 AM I was sent to the Rio World Series of Poker cage to collect my winnings for finishing 61st out of 732 players at the 2012 WSOP Casino Employee's Event.
It wasn't life-changing money. In fact, it wasn't even all mine. A longtime friend of mine from back in my Kansas City days talked me into playing the WSOP. So did Devo, who even backed some of my action.
Yesterday was one of the happiest days of my life. That may seem a little strange to anyone reading this column who has a spouse or kids, but I have neither. I am a poker room manager and a wannabe pro poker player. I still don't have that first-ever WSOP bracelet on my wrist yet, but I now have a cash.
And I can't believe how sweet it feels.