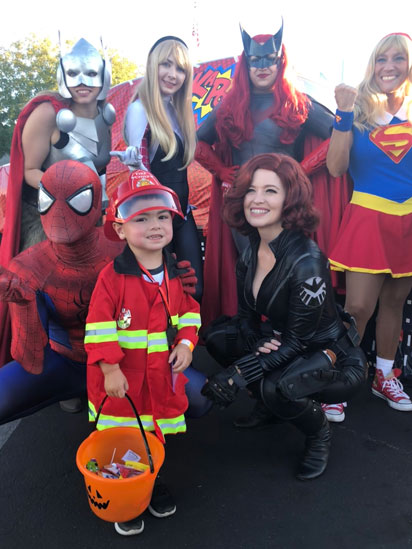 For the third straight year, Jace's Halloween trick or treating was actually trunk or treating. We elected to go to the Black Mountain Recreation Center in Henderson for the festivities.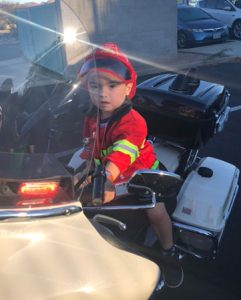 A few dozen Henderson businesses get together each year to pass out candy for the kids and coupons/offers to the adults from the trunks of Halloween-themed vehicles. Jace and I were proud that some of the business we choose to patronize — Henderson Modern Denistry, Kangamoo, Johnny Mac's — and others participate in this great event.
In addition to the great vendors passing out goodies, there's a DJ rocking Halloween-themed jams, the Henderson Police Department let the kids sit on the motorcycles and turn on the sirens, a hoola hoop contest and more.
The only big change for Jace for this year is he retired the Captain America costume he rocked the past two years. This year, he went as a fireman.
Henderson does parks and recreation well. This boy and his parents had a great time!