By Chad Harberts
Wasted Aces Poker
Though legalized online gaming in not approved federally or in Nevada, it hasn't stopped some of Las Vegas' biggest players to start lining up partners.
Exactly one week after uber casino owner Steve Wynn announced he was teaming up with PokerStars, Station Casinos honchos Fertitta Interactive jumped in bed with Full Tilt. Wynn is Las Vegas' dreamweaver, from his early work with the Frontier and Golden Nugget downtown to Mirage/Treasure Island/Bellagio triumvirate he sold to build Wynn and Encore. The Fertitta brothers own the Station Properties set, including Green Valley Ranch and Red Rock, in addition to majority-owning the Ultimate Fighting Championship (UFC)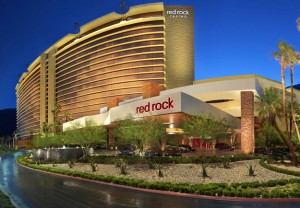 This means nothing to the estimated 100 million online poker players — including an estimated 50 million in the U.S. — right now, but it could be huge for online and brick-and-mortar poker going forward.
Federally approving and taxing online poker is not something poker players are against. In fact, the Poker Players Alliance (PPA) would settle for just approving it in Nevada if it could lead to bigger things. Approval should lead to an increase in jobs and revenues both federally and in Nevada. In addition, online qualifying tournaments could significantly increase the participation of live poker tournaments throughout Las Vegas. If the legislation went one step further and allowed players to register for live tournaments online, brick-and-mortar play could really take off.
Legalized and taxed online poker is inevitable. In a country that allows people to wager on horse and dog races across state lines, forbidding legalized online poker is hypocritical at best and ludicrous at worst.
Chad Harberts is the co-founder of Wasted Aces Poker. You can follow him on twitter @chadharberts or @wastedacespoker. He can be reached via email at chad.harberts@gmail.com