Two thousand fourteen. Easily, the most eventful year in my life. As the final days of the calendar year burn away it's a great time to reflect on the past 12 months.
That this was going to be a wild ride in 2014 was pretty much locked in when I found out in December 2013 that my ex-girlfriend was pregnant with my first child. At 44 years of age, I had thrown in the towel on having children and was enjoying my single life in Las Vegas. God had a different plan.
Having a child together wasn't enough to bring my child's mother and I back together in a relationship, no matter now much we tried. There was too much mistrust, animosity, anger and anxiety. In retrospect, we both should have tried a little hard and forgiven a little faster, but it didn't happen.
By Spring we were trying to find ways to agree on a name, co-parenting and everything else through weekly doctor visits.
Meanwhile my plan to work part-time while pursuing some independent ventures got moved to the back burner (cause for some of the aforementioned feelings). Suddenly, I needed insurance and a full-time income to support this new little guy.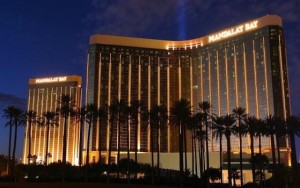 My best option was a full-time job as a poker supervisor at Mandalay Bay Resort & Casino. Unfortunately the only available full-time job was on the graveyard shift. With some trepidation, I accepted the position. Suddenly, I was working 1AM-9AM five nights a week learning the poker trade in the center of the poker universe — The Las Vegas Strip.
I agreed to these graveyard hours because I wanted to provide for my son. I told myself I would only work on graveyard for 24 months before I had to find a new shift or a new job.
On July 16 — five days early — Jace Allen Harberts arrived on the scene. Born with a correctable health problem, Jace spent 49 days in the NICU recovering. The strain of a fractured relationship and a birth of a new child was only intensified by the twice-daily 35-mile round trip to the hospital while also working a full-time schedule.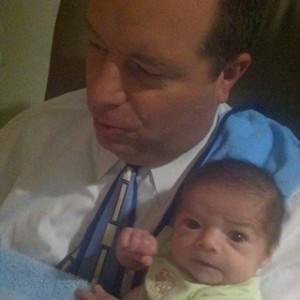 Jace made it through everything like a champ. I was grateful to all the amazing NICU nurses at Spring Valley Hospital who taught me how to properly care for this fragile little life. And that full-time graveyard job I reluctantly took? MGM's great insurance paid off in spades when my son was racking up $2,500 a day hospital bills.
After Jace left the hospital we had to try to figure out how to care for this little guy. It didn't matter how much I had prepared, all the stuff I had read or all the advice I received, a single 45-year old man cannot possibly prepare for the task of taking care of an infant child by himself 70-90 hours per week. It is a daunting task. The crying, the screaming, the not being able to fix the situation no matter what you do. The only solution I ever found was a Jeep ride. A few minutes rumbling around the neighborhood had a calming and sometimes sleepy effect on my young son.
The year has ended on a flourish. My son is showing no signs of the being long-term affected by his NICU stay. He's growing up to be a healthy, happy, good-looking boy.
Thanksgiving week I was offered the opportunity to leave the graveyard shift for a split shift during regular hours. Now I work two days and three swing shifts. I never work later than 1AM. Being back on a normal schedule has led to me being less tired, and by extension a better parent.
Twenty fourteen was a great year, but there are still dreams unfulfilled and goals undone. I am planning on working hard in 2015 to see some of these dreams and goal come to fruition. Still, it will be difficult to top the events of 2014.