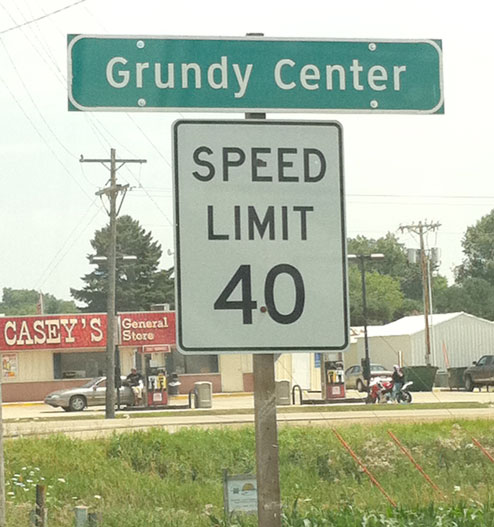 There it was on my Facebook feed yesterday, the 30 safest cities in Iowa from safewise.com. And firmly locked into the no. 2 spot overall, my hometown of Grundy Center. And I was proud of my hometown.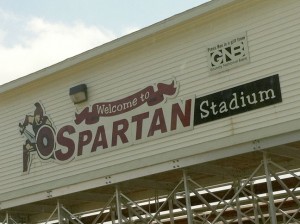 Although I have spent the last half of my life in Kansas City and Las Vegas, I spent the first 23 years a small-town Iowan. I grew up in a town were people rarely locked their houses and left their keys in the ignition when their car was parked on the driveway. Grundy Center in the 1980s had one elementary school, one middle school and a combined junior high and high school. The uniforms the varsity teams wore were new every two years, the two year old version went to the JV, and the four-year old version to the junior high teams. We were all Spartans.
We were the county seat, and the only town in the whole county that had stoplights. We had two of them. We also had a movie theatre, the county courthouse and a Pizza Hut that used to be a general store.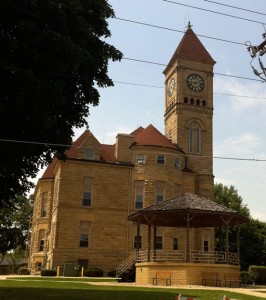 In a town of less than 3,000 people everyone called me Al, not Chad, because my Dad (Alfred, but usually called Al) had been a star athlete as a Spartan 30 years earlier and everyone knew him.
Grundy Center has changed little in the 27 years since I graduated from high school. Farming is still the dominant occupation, though I'm not sure if the farmland is the most valuable per acre in the world like it was three decades ago. The streets are still uniquely-named in simple numerical or alphabetical order, save for a few of the newer developments. I actually grew up on I Avenue, between 11th and 12 Street. My house had doors with skeleton key locks.
It's a town so small my house was two blocks from the elementary school, three from the middle school, four from the high school and four the other direction to the swimming pool. We walked or rode bicycles everywhere.
There have been a few changes. The baseball diamond where I spent so many summer days and nights is now developed with a few houses. That was a little disappointing, as my family has planted some tree at the diamond in honor of my deceased mother. But I hear the new complex is great. Grundy Center still refuses or hasn't been invited to consolidate with another small school district.So the Spartans now play schedules of alphabet soup: AGWSR (Ackley-Geneva-Wellsburg-Steamboat Rock), Dike-New Hartford, BCLUW (Beamon-Conrad-Liscomb-Union-Whitten) and Gladbrook-Reinbeck.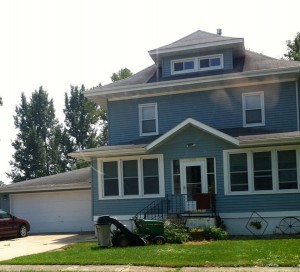 My son, Jace, will never have the same experiences of neighborhood kick the can, messing around in barns full of hay or playing sports for an entire community, not just a school. He's a Vegas kid where one school district has almost 50 high schools.
Kids don't play outside in Vegas like they do in the Midwest for lack of grass and the oppressive desert heat. We definitely lock our doors and cars, and protect our possessions like anyone else who lives in a city.
Jace will have his share of big-city experiences that a small-town kid rarely sees. But I wouldn't trade my small-town experience for anything. I am proud to be from Grundy Center, Iowa.