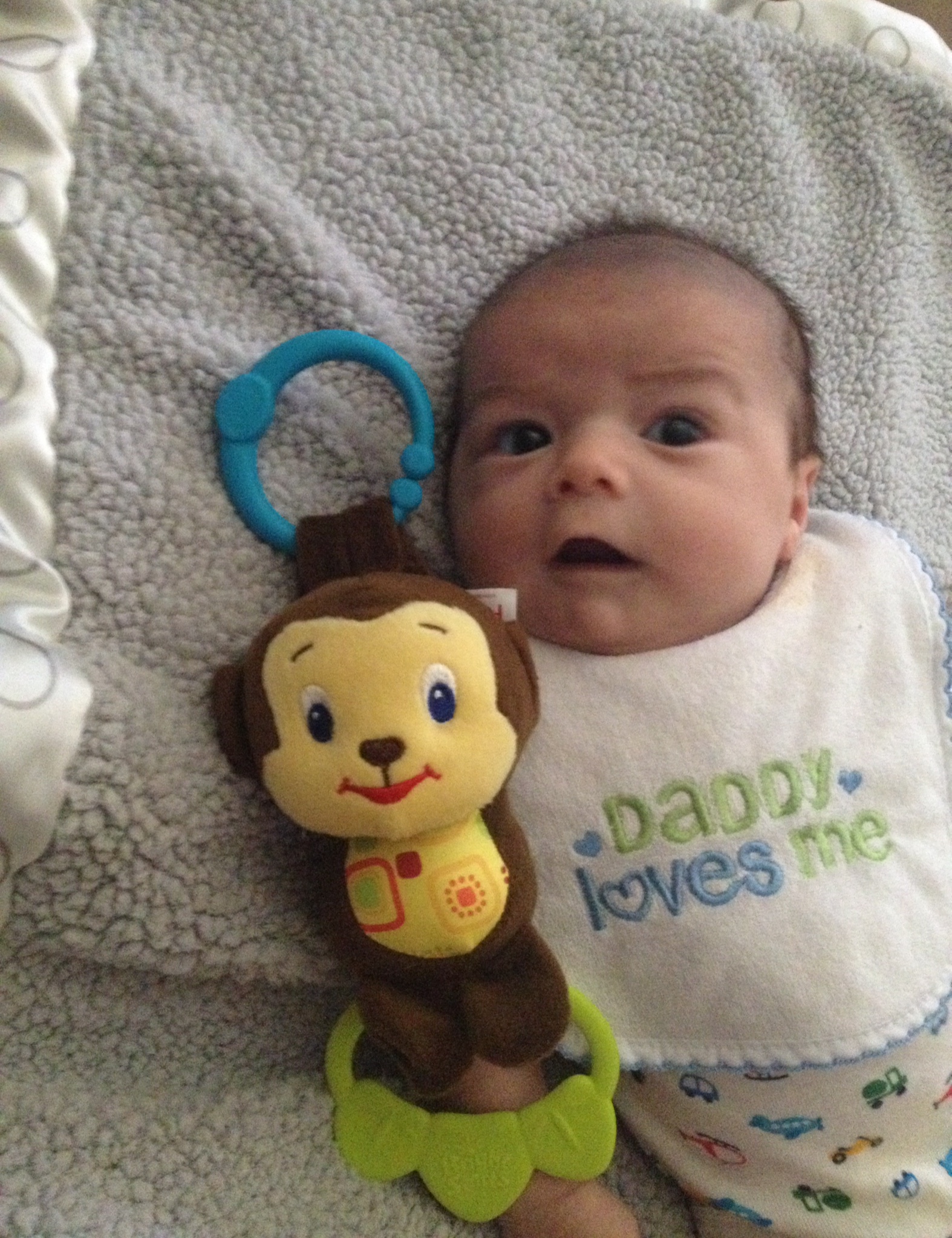 The first ever boys' three-day weekend for Chad, Jace and Ace is starting to wind down. Beginning Sunday night at 7PM and continuing until Wednesday at 5:30PM it has been eventful.
The highlights:
Jace went through a crapload whole bunch of diapers. I guess when you eat eight times per day you are going to do a few #1 and #2s. How the heck did people do this when all the diapers were cotton and had to be washed and dried over and over?
I did a few loads of laundry, and a few more and one more after that. My son went through three different shirts in one day because he is either a diva or a slob. I prefer diva. It makes more sense with the whole crying thing.
Ace the dog has gone from jealous to curious to downright loving. He has learned to stay back during feedings — no easy feat for a Jack Russell — and plant a few kisses during burping time. He even managed to hone in on play time with his brother.
Sometimes Jace covets sleep, sometimes he fights it. He decides those times, and there is no telling which time is up next.
There are lots of books and online reading materials for learning how to raise a baby. I know my ex-girlfriend has read lots of them and passed along texts and texts of information to me while I am taking care of Jace.
But a lot of this seems like common sense. Protect him at all times, change him when he needs it, be patient, don't yell, keep the house relatively quiet, keep the bottles and nipples really clean.
My friend Jerry and his wife Mei came over to drop off a present and lend a little moral support. It's always good to talk to people who have been down a road before. In this case, Jerry is probably the most no-nonsense friend I have. It's calls 'em as he see 'em, and I felt better after listening to some of his advice.
I know there are going to be some times when I want to pull my hair out, but I also know I can do this.
Single dads, rock on!