It's been a little while since my last blog, a reflection of my crazy life!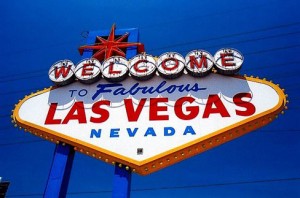 It's been almost a year since I moved to Las Vegas, and my life as been on fast forward.
I moved here with no job, no house, no career whatsoever. Within months I had gone to poker dealing school and gotten a job at a North Las Vegas casino. In the worst job market in the country (over 14% unemployment), I have moved on to another casino and been promoted to dual-rate poker supervisor/dealer.
Alas, I had to get the TV suits out of storage for my new position. Part of me was hoping that those TV suits would stay in storage forever!
I've taken up hiking, lost 25 pounds, given up fast food and soda, and now live in a rental house. The only drawback so far has been the challenge of finding a house to buy. Although there are thousands of empty houses in the Las Vegas valley right now finding the perfect one for me has been a little difficult. The short-sale process throws up a lot of hurdles, but I am working through them.
For now, I am house-hunting and playing poker.
Hope all is well with all of you!