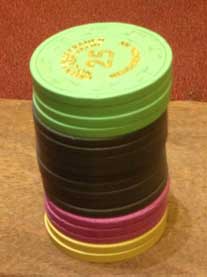 I've been taking it slow on poker that past few days as I've spent more time trying to train Ace to not destroy the house when I leave.
I did find time, however, to take in the fast-growing tournament in Las Vegas Saturday morning at Green Valley Ranch.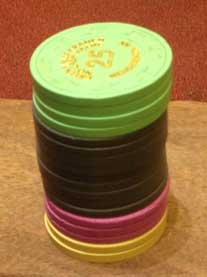 GVR has had a 10AM daily tourney as long as I can remember. Friday and Saturday's fields were always the best. Any given Saturday you could expect 50-60 players. Through word of mouth (the greatest promotion any poker room can have) the field has exploded the last four weeks. Yesterday the field again cracked 120 players for a $45 buy-in event.
I can't tell you the exact size of the player count or prize pool because I was bounced in level two. It was just bad luck I ran into aces twice and queen once while holding top pair or two pair each time.
Inexplicably, the field for the Sunday through Friday 10AM tournaments has gone unchanged. Sundays  and Fridays have around 40 players. Monday through Thursdays feature around 30 players.
Saturday is the day to be at Green Valley Ranch.
Current Bankroll: $2,968