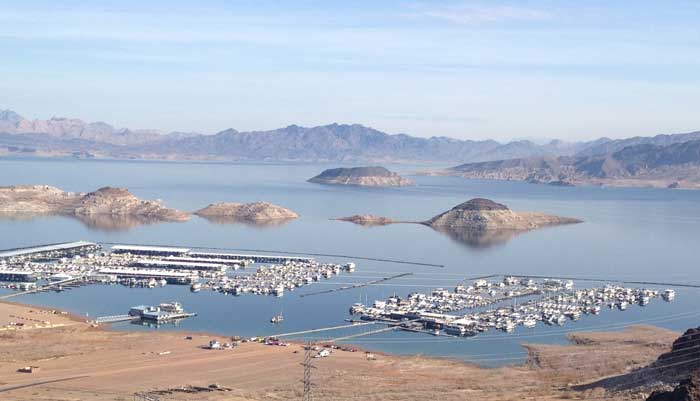 I spent the morning tacking the Railroad Tunnels hike. Tackling is a bit overstating. The hike is relatively easy (little elevation gain) and relatively short (3.5 miles to the gate and back or 7 miles to the Hoover Dam and back).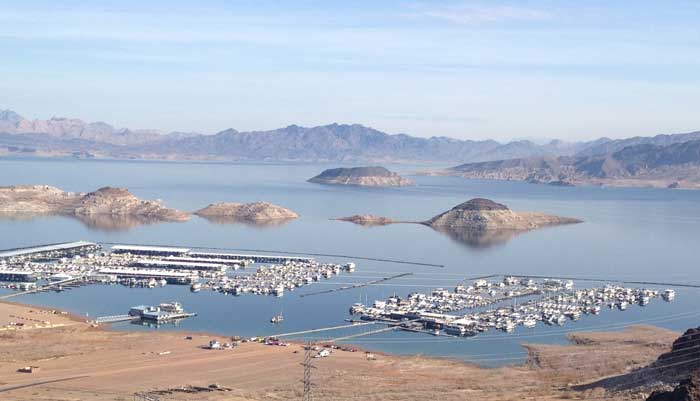 This hike, however, is special to me since it's the first hike I ever tried after moving to Las Vegas. In February 2010 I had lived in Vegas for all of four weeks. With no job to go to and prior to attending dealing school I had just one friend in town. I was looking to meet people and network so I joined a hiking group on Meetup. After joining the group this was the first hike I signed up to attend.
Eighty years ago this same trail was  a railroad track used to carry supplies to the construction of the Hoover Dam. The railroad tracks have been removed and the tunnels have some been reinforcements on the ends to keep them from collapsing.
I have been on this hike 6-7 times over the past four years, including twice down to the Hoover Dam and back. Today, I stuck with the 3.5 mile version. It offers an incredible view of Lake Mead and the surrounding mountains.
It is rare to see any wildlife on the hike, though coyotes, snakes, bats and rams are certainly possible. If you take the hike down to the Dam there is a much greater chance of seeing a ram. They are not rare in this part of the country. In fact, the rams come down from the mountains daily and feed on the grass in the parks in nearby Boulder City.
What you will see are a lot of people on this hike. Today was no different. The age range was anywhere from 8-80. Several kids were hiking with parents. I saw a small group of Cub Scouts hiking. There were a couple of elderly men taking a casual stroll all the way to the Dam. There were also a number of people hiking with their dogs. That made me jealous since Pirate passed away four months ago. He went on this hike with me a few times.
This is a great hike, and the short version can be done in just 75-90 minutes.
I finished my exercise for the day, nourishing the mind, body and soul with one simple but great hike.
Now it's off to the Aria 1PM poker tourney to see if I can nourish my wallet.